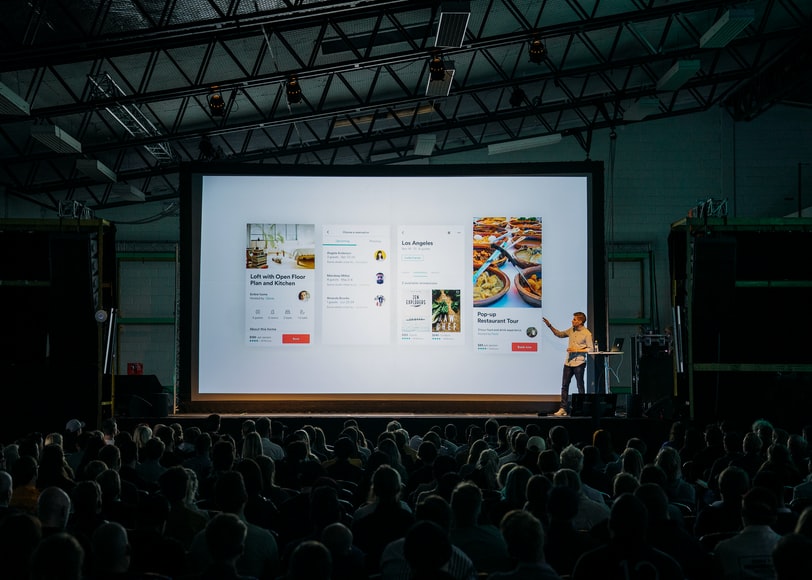 Creating a pitch deck can be challenging which is why we are going to help you! This blog will go over 5 steps you should follow to create a pitch deck that will be investor ready. By the end of this blog, you will be confident to start creating an irresistible Pitch Deck to present in front of Investors.
7 Steps To Create an Irresistible Pitch Deck for Investors
Although a good presentation isn't a substitute for a good business idea. You do need to have both to win over investors who hear pitches all day long. Before we start going into the step by step of creating an irresistible pitch deck, you should know what investors look for in a pitch deck, and you should go through successful pitch deck examples so that you have a rough idea of what you should be doing.
Now that you have familiarised yourself, here is a broken down step by step so you can implement it in your pitch deck presentation. There are many platforms you can use to create your presentation like Microsoft PowerPoint or Canva. We particularly recommend using Canva as it has pre-designed templates that you can customize and your presentation also gets saved to your online account so you can work on it anywhere. We will be using it for this step-by-step tutorial however you are more than welcome to use any program of your choice.
Step 1: Setting up your document and creating a visual style

To start, go to templates and go to the business column and click on pressentations. This will auto-matically set your page size to 16:9. This size is perfect for presentations as most modern monitors and TVs use a 16:9 aspect ratio, known as widescreen. When creating your pitch deck in 16:9 it will mean that there's no black bars on the sides or top and bottom on a modern screen.
You will then see this page where you have many options of templates to choose from. You can also use the filter options on the sidebar to find the right style or theme for you. Remember, you want your presentation to look professional so we recommend picking a template that looks clean and simple.
When it comes to colour schemes and fonts, we recommend you stick to your brand colours and keep the same scheme throughout your presentation. Colour is very important because it is the secret to producing a good identity for a company. Colours are more than just a visual aid because colours convey emotions, feelings and experiences.
Step 2: What your product/service is and the problem it solves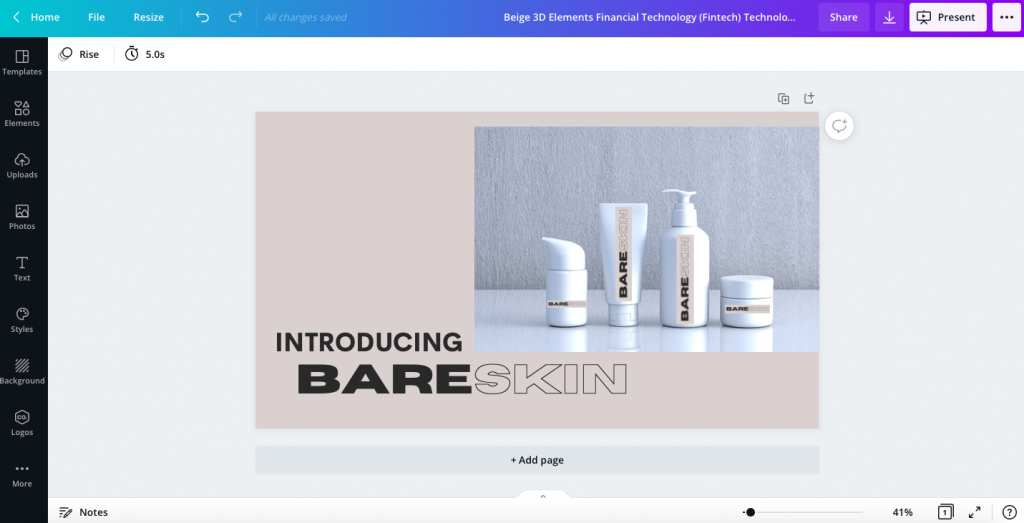 Your goal for this slide is to create an overview of your product or service. You want to make sure you capture the investor's attention right away before you even start speaking about your product. We recommend you start with a slide like the example above, to introduce your product. Then when you go on to talk about the problems your product solves use the next slide as a backdrop with a few key points to have up on the screen while you're talking.
Step 3: Your team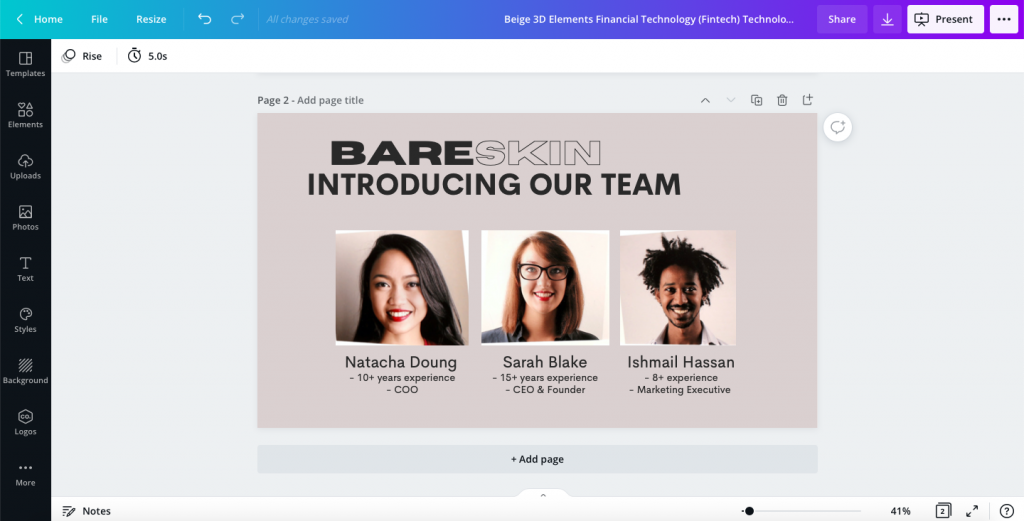 Next, you should include a section about your team. You should mention each team member's history, educational background, and skills and describe their specific role in the company. Key tip, try to mention a unique value each member brings to the business, investors like to see a team with diverse experiences. Once again, remember to keep your slide looking clean and simple. Don't write everything about each member on the slides, leave that for your speech. Instead, just put key information on the slide.
Step 4: Market opportunity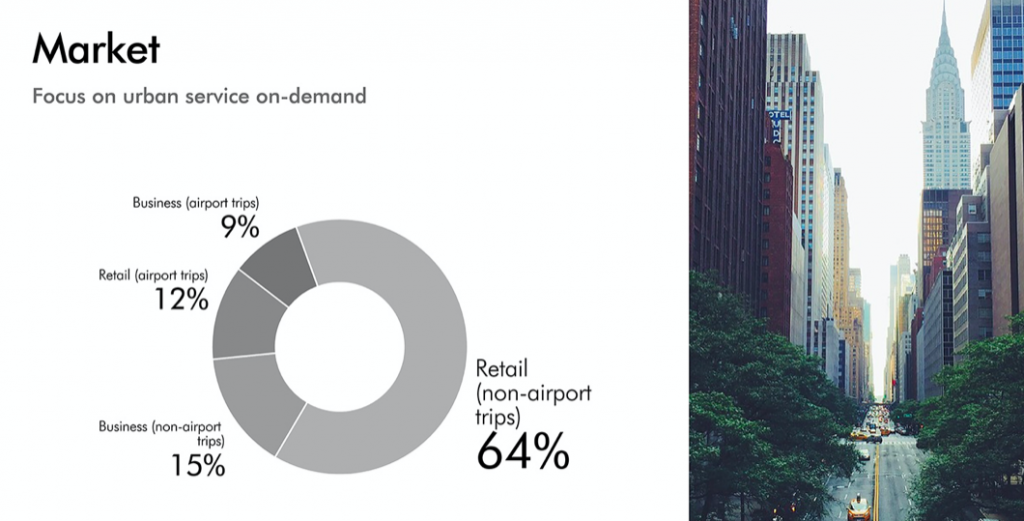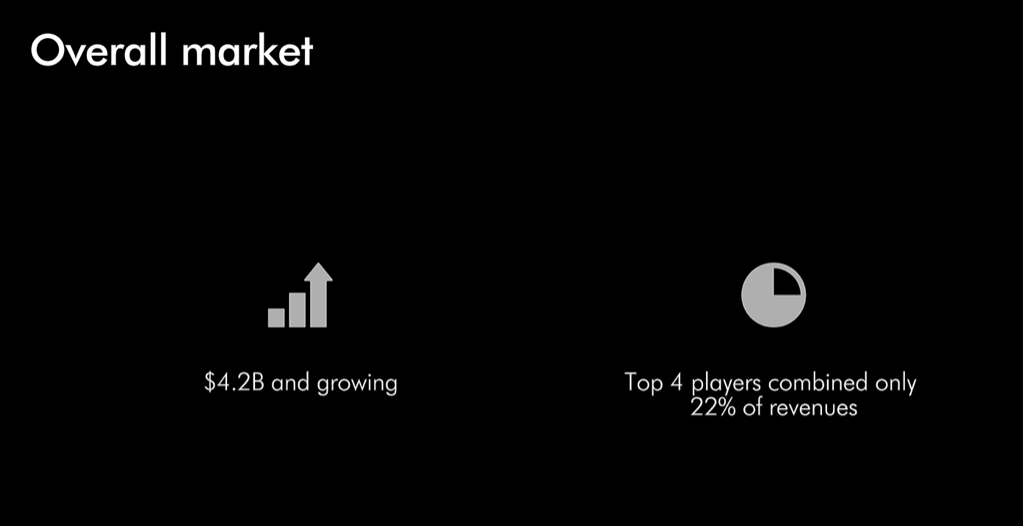 Above is an example of Uber's Market opportunity slides. This should help you get some ideas on how to present yours. In this slide, you need to break down what the opportunity is for your product or service and include industry revenue numbers and other key statistics. Calculating market size can vary depending on your product. If you need more information this here is a blog about Marketing sizing. Expect investors to question you on this matter, so be prepared! Try to analyse and study your competition as much as possible and see what they're doing and how many users they have.
Step 5: Your marketing strategy
Your marketing strategy slide needs to address how you're going to get the market share you proposed in the last slide. You can use the information in your marketing plan to be part of your verbal pitch so you can explain it in detail. However, your backdrop will just be a summary of the key points to have up on the screen behind you. Here is an example we made: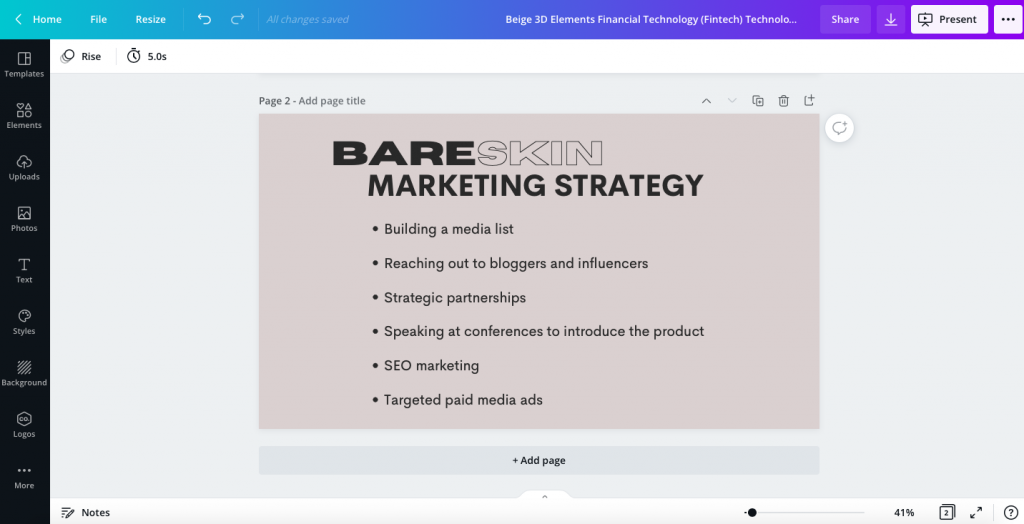 Step 6: Business model
The business model is an important part of your presentation. For this part of the presentation clearly explain how your product will make money and explain how you have a viable business model in place. There are many different options for business models but here is an example of Uber's Business Model.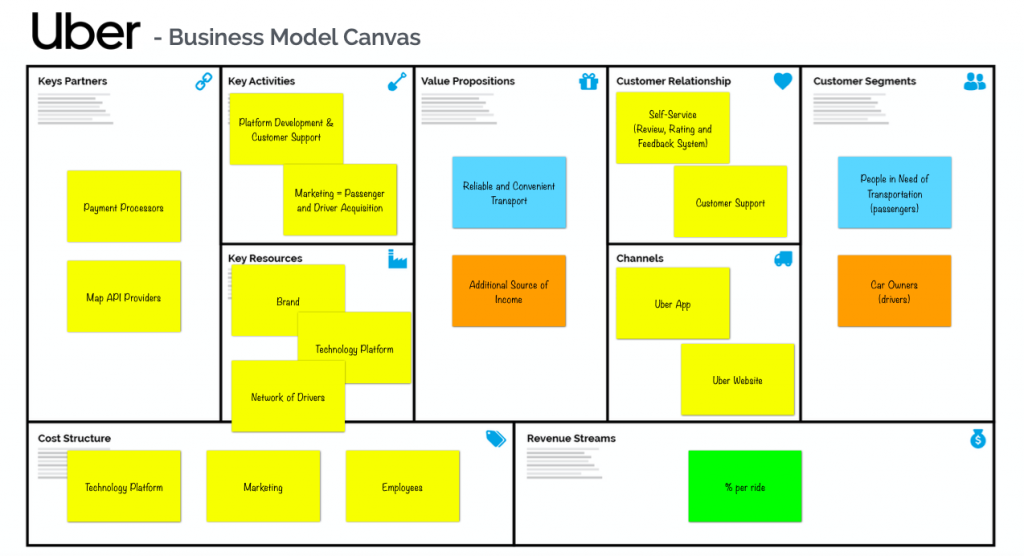 Step 7: Financial summary
Finally, this slide would be your last one. It should summarize if you've received any funding, how much of an investment you're looking for and what that money will be used for. Remember the key here is to focus on the potential ROI for the investors. If you need more help with this section here is an in-depth start-up financials & data guide. You can easily get carried away with all the financials that you end up forgetting about the design aspect of this slide. Well don't worry, there are just two things to keep in mind…clean and simple! You get it by now, right? It's essential you keep your presentation visually engaging because you want to keep the investors engaged. Here are some examples of what NOT to do and what you SHOULD do: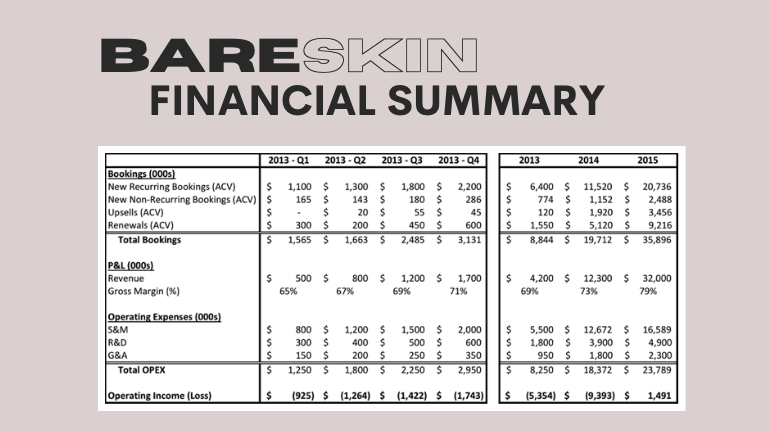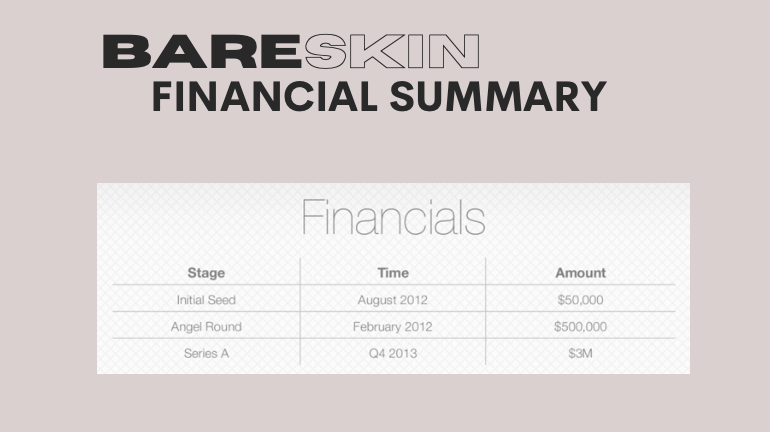 Summary
Impressing investors can be hard, presenting a pitch deck in front of them is harder. The pressure can easily get to you and you can start to feel overwhelmed and frustrated. However, the best way to avoid all of that is to be prepared and confident! This blog has given you all the tips you need to create a pitch deck that is investor-ready, so all you need now is to practice your pitch and go and ace your pitch. Just remember, be engaging, tell a story, and capture the audience with your personality!